November 2021
As this year flies by it seems that last year and this have been a bit of a right off! However we have had time to reflect on how far we have come. We are expecting calving to beginning after Christmas and hope to welcome 20 new Belstead herd members. To think it all began with 2 cows! Lambing will start at the end of March/April. Lets hope 2022 will be a happier and healthier one for us all.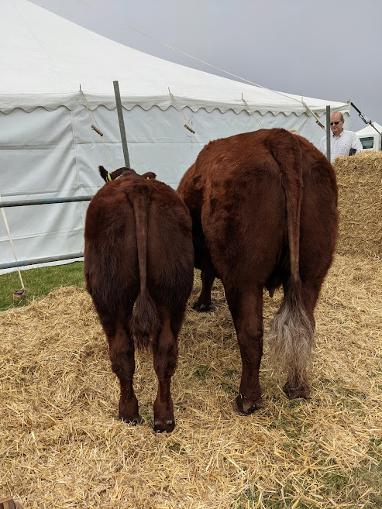 October 2021
Well its been a while since I updated this!! We have been very busy....
The cattle heard is now 20 cows, with associated youngstock. Our Bull at present is Lincoln Red Brandon Robber who has thrown us some lovely calves over the last 3 years.
The sheep flock has increased significantly to 49 ewes mostly Suffolk and Lleyn crosses, Cheviots and a small pedigree flock of Kerry Hills. With a Lleyn and Kerry Hill Tups.
December 2017
Our first calf for this season is born Belstead Wilomena. We hope you all have a Merry Christmas and A Happy New Year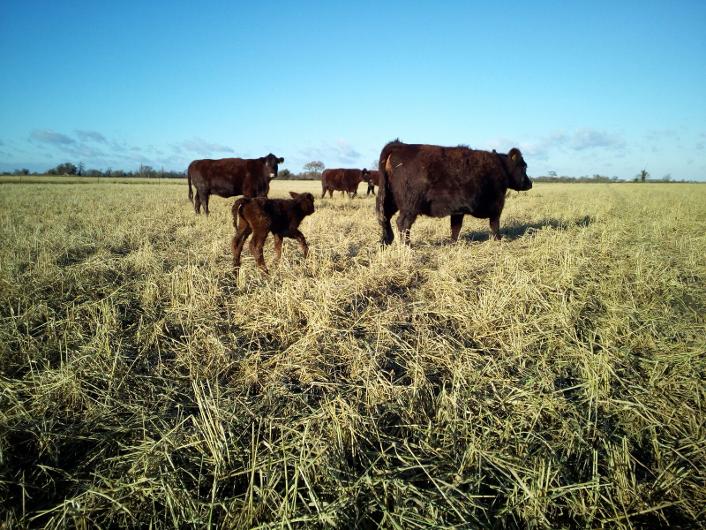 November 2017
New arrivals, we have decided to add to our flock and have purchased 20 Suffolk cross shearlings to add to our original 9 all are with the tups ready for lambing in April. The first of our lamb boxes will be available in December.
October 2017
Much to our relief the weather came dry eventually and we managed to harvest our first ever crop of Soya and it yielded just short of a ton an acre which we were pleased with as our first attempt
August 2017
Harvest is nearly over and has gone well. The only thing we are waiting on is our new crop for this year Soya. Fingers crossed we will be able to combine it at the end of September which is when it will be ready weather permitting.
June 2017
A rare few days away from the farm at the Suffolk Show with our heifer Belstead Ulrika. We were thrilled when she came second in a strong Lincoln Red Heifer class.
May 2017
This year is flying by! Lots happening on the farm. Finally it has rained which the crops will be very glad of. 16 lambs have been born to our newly acquired ewes and all are doing well. The cows have been turned out to grass at Eye Hall before the adults will head back to Great Chishill for the summer. The campsite has been very busy. Thank you to all the people who have left great comments in our visitor book.
February 2017
Blimey it's February already! A lot has happened since we last posted! We have several new arrivals. A small flock of Suffolk cross ewes and a visiting Lleyn ram. Plus four calves have been born and we have a new puppy called Moo!
The campsite has been surprisingly busy with some very brave caravan and camper van owners. The shower block is nearing completion thanks to the efforts of my long suffering Dad and Brother. It will be ready to welcome tent campers when the weather warms up.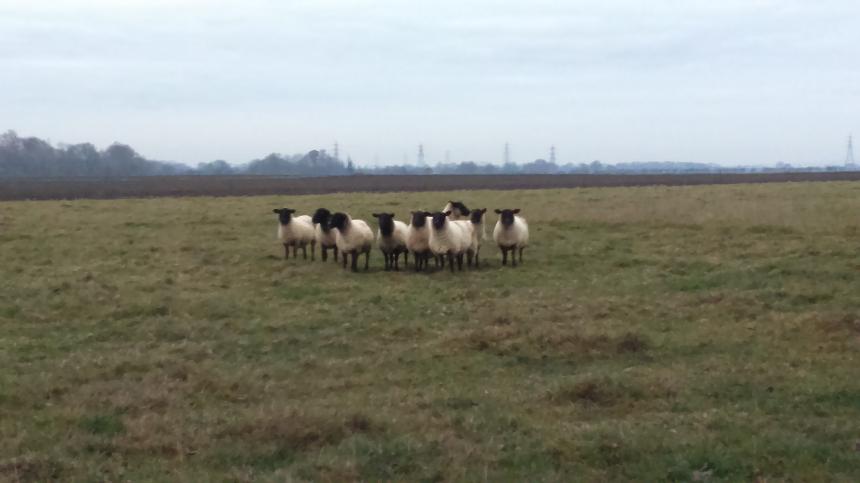 October 2016
There has been some beautiful autumn weather. The winter crops are nearly all drilled and Robin has been busy contract spreading Avadex. Shortly the clocks will change and winter will be upon us.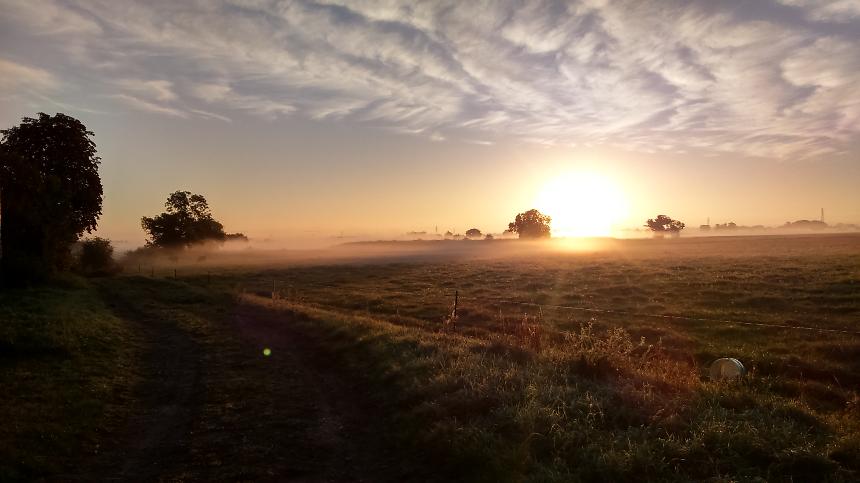 September 2016
Harvest is over and preparation for next years crops has begun. But there was time for a day off at Gransden Show and it was a successful day. Belstead Ulrika came 1st in the native heifer class and then went on to be Reserve Native Champion.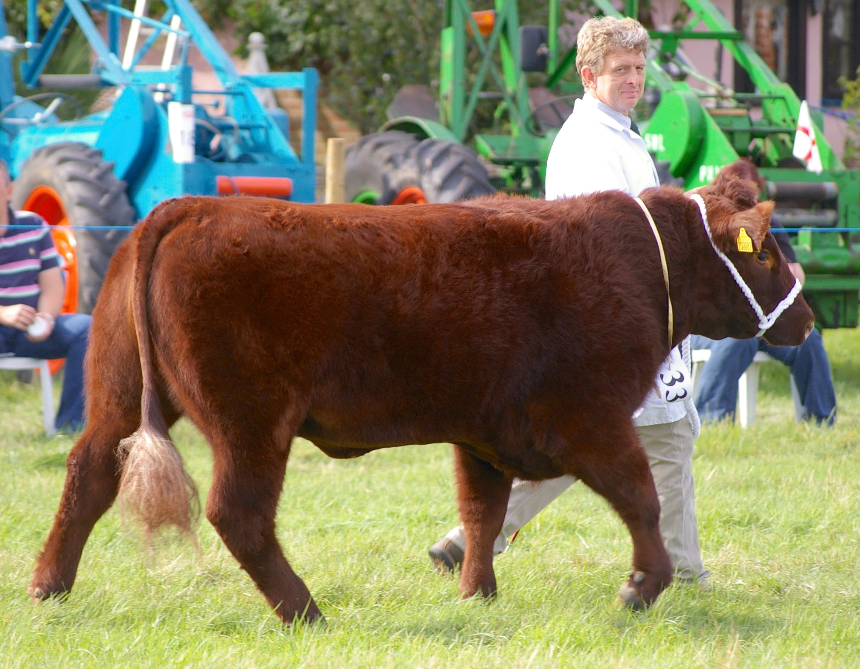 August 2016
Harvest is nearly home. Just a few acres of Beans to combine. Overall the yields have been disappointing but there is always next year! The good news is our campsite is open and ready for visitors. The cows are all in fine fettle. The youngstock are all here at Gayton, with the cows and calves over at Great Chishill and the Bull away on loan the otherside of Cambridge.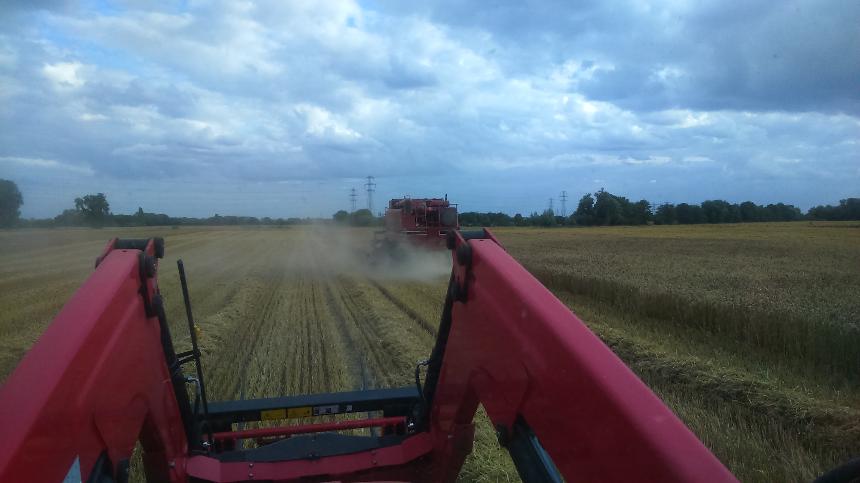 July 2016
We are busy hay making and getting our campsite ready to open. Harvest will not be long!!!!
June 2016
Our second attempt at cattle showing was at The Suffolk Show. We were thrilled when she came 4th in a strong class of Lincoln Reds
May 2016
We had our first go at cattle showing and took our homebred heifer Belstead Ulrika to Hadleigh Show she behaved really well but sadly was not placed.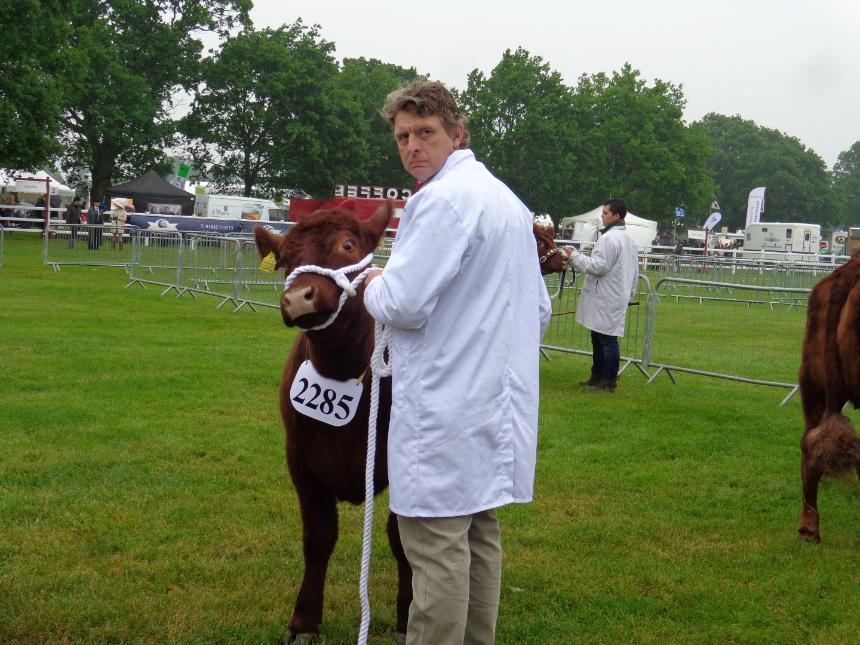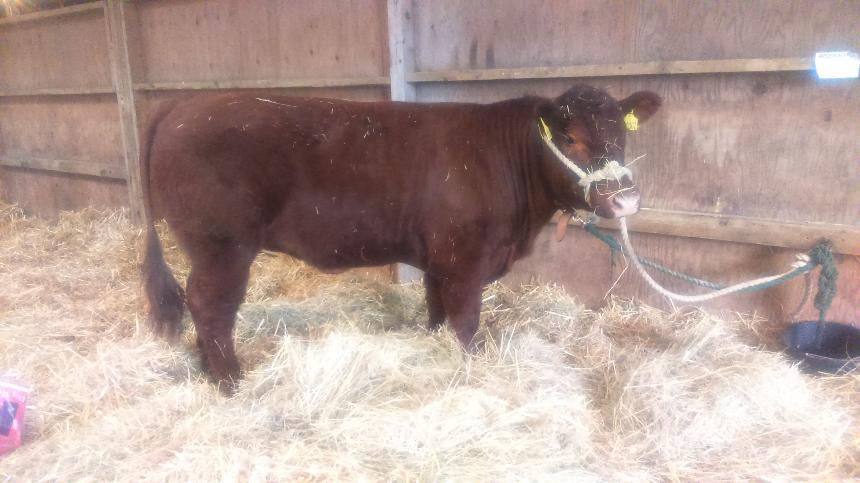 February 2016
Finally the temperature is a bit more wintery after a very wet, windy and mild end to 2015.
Diversification plans are in full swing as we beginning to build a Certified Site with The Camping and Caravanning Club. This is for a maximum of 5 caravans and 10 tents. We ran a successful site at Lynchets Farm and we are looking forward torepeating that here with the added attraction of Cambridge on the doorstep. It will be a welcome source of income onto the farm with grain prices being so low.
December 2015
The cows are home for the winter. We had another addition in the summer with the birth of another heifer called Ursula. The boys Boris (aka Market Stainton Kinsman) and Stan (aka Belstead Upstanding) are in their batchelor pads in the yard! The girls are all on the reservoir field eating home grown hay, silage, straw and kale.
This years harvest went well but yields were down and prices more so!
Happy Christmas and Best wishes for 2016
May 2015
It's time for the cows to head to their summer grazing at Great Chishill. Over the winter we have had two lovely calves. The year letter for Lincoln Reds is U. So we have called the heifer calf Ulrika and the bull calf Upstanding. Watch this space for Grass Reared Pedigree Lincoln Red Beef boxes which should be available the end of this year. To put your name on the waiting list email robintruss@btinternet.com or call 07515150129.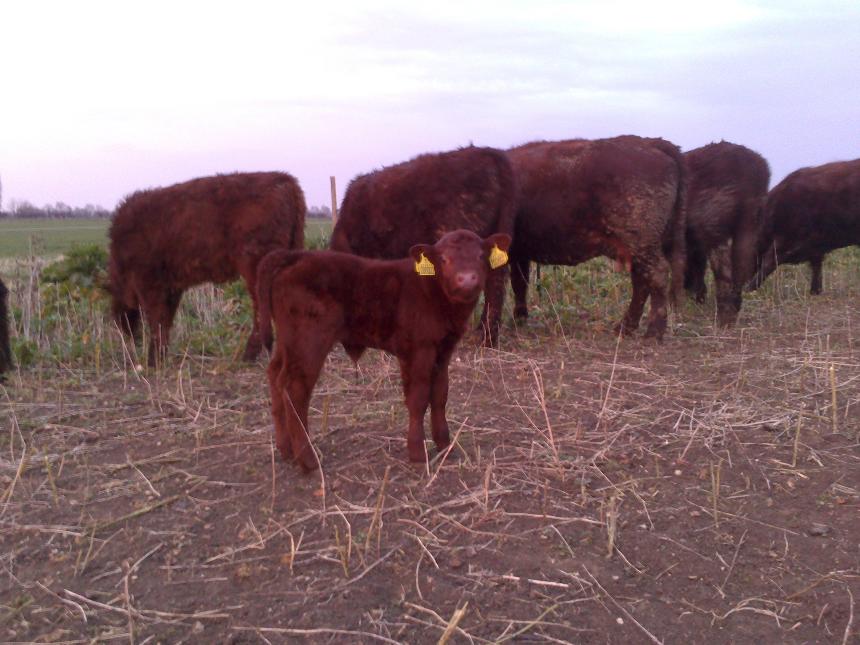 The cows and a calf eating Kale.
December 2014
The cows have returned from Great Chishill for the winter. This winter they are not going to have access to the reservoir but instead we will strip graze them on some kale to keep them occupied through the winter. A few big straw bales will give them a little extra shelter. The Bull Boris will stay in the yard with one of our foundation cows for company till the spring.
May 2014
The herd have been moved back to Great Chishill for their summer grazing. They wintered well around the reservoir considering how wet the winter was. Fortunately they did not suffer too much from the out of control dogs that strayed in with them from the footpath and chased them. Hopefully next winter people will try harder to keep their dogs under control.
We have a new bull which we have named Boris!
March 2014
Our first calf is born at Gayton Farm. It's a boy!
December 2013
The cows have joined us at Gayton Farm for the winter but will be back at Great Chishill in the summer.
November 2013
We have survived the move after nearly 20 loads!!! We are starting to settle in to our new home. Sadly there is nowhere for the cows at the moment but they are very happy in Great Chishill with lots of friends keeping an eye on them.
October 2013
The move is upon us. Ponies away with friends, house nearly all packed, just the barn to organise and ready for the off.
Best of luck to Tom Mead and Ellie Byford who take up the reins at Lynchets Farm shortly. Gayton Farm Horningsea here we come!!!!!!
August 2013
Harvest - Finally we made a start on our last harvest at Lynchets Farm.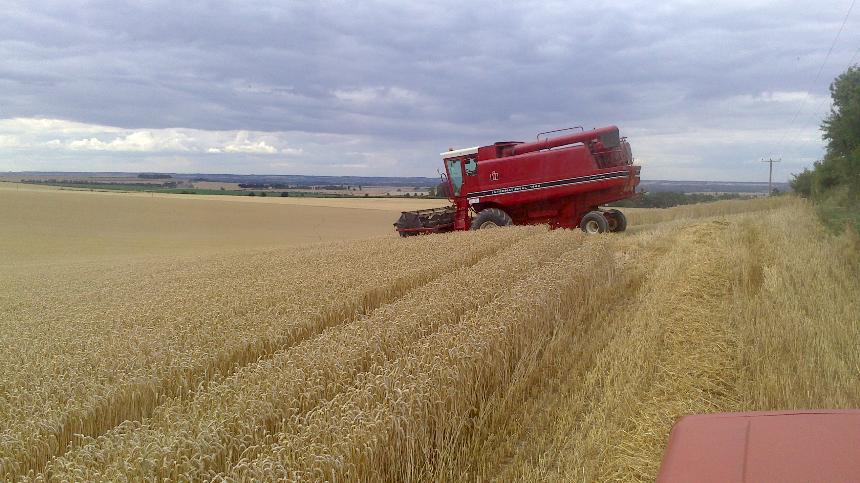 July 2013
Beef all sold out. Thanks for everyone's kind comments on how good it is!
June 2013
Your opportunity to buy traditionally reared Lincoln red beef has arrived. In August we will have mixed boxes of our Belstead herd beef for sale. Each box will be 20kg and include steaks, joints, mince and stewing steak and will costs £140. a bargain at only £7 per kilo. Joint sizes can be to your specification so if you have a big family party we can get a larger joint cut. Like wise if 20kg is too large a pack why not split with a friend or neighbour. To avoid disappointment please put your name on our list by emailing Robin at
robintruss@btinternet.com
or call 836233.
Pigs in the pit!!
We have 3 Oxford Sandy and Black cross pigs rootling in the pit. Collectively know as "The Grunters"
Sad News
Our tenancy at Lynchets Farm will come to an end in October but we have been offered a long term tenancy of a farm in Horningsea so on the move again!!
It's all go on the campsite. 3 groups of Duke of Edinburgh Expeditions have used the site and camping and caravans booking are increasing as the summer finally begins!
May2013
Robin goes live on the radio!!!!
Following the sad news we would have to move the farm was offered to view for new tenants. On the morning of the farm viewing Robin was asked to talk on BBC Radio Cambridgeshire along with our farming neighbour Robert Law.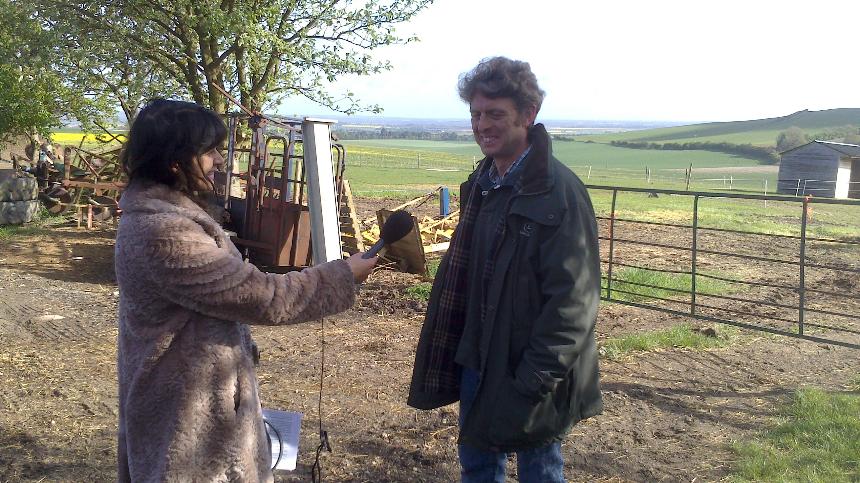 April 2013
It is with great sadness that we will be leaving Lynchets Farm. The County Council who own our farm have decided to use Lynchets Farm as a starter holding to encourage new entrants into farming. This means that it will only be let on a maximum 5year tenancy. The council has offered us a 15year tenancy at Kings & Gayton Farm, Horningsea north of Cambridge, starting in October 2013.
December 2012
This was our second Crafts In The Barn at Lynchets Farm and yet again we had a wonderful array of locals crafts. Thanks to all those who supported we manage to raise £466 for the St Swithun's Church Bell Restoration Fund
August 2012
Harvest is in full swing. The Oil Seed Rape crop was good and met it's specifications so we are waiting for lorries to come and take it away and better still to get paid for it!
The wheat is still on going and although the crop showed great promise, as with many other farms this year, the grain quality and yield is a bit disappointing.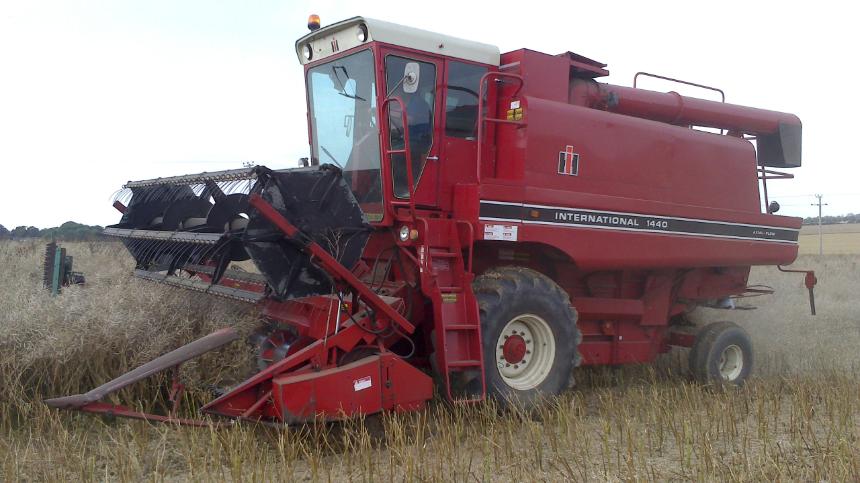 June 2012
Our first homebred Lincoln Red heifer calf was born on Wednesday 13th June 2012. We have named her Belstead Ruby (R is the letter for all calves born in this year). She will be the first of our herd to carry the Belstead Prefix. We hope she will be followed by another in August when our new cow Hemingby Bridget is due.
December 2011
Thanks to everyone who supported Crafts in the Barn we raised over £270 for the Church Bell Restoration Fund.